VESTIAIRE COLLETIVE IS EVOLVING!


OUR SHIPPING COSTS ARE EVOLVING IN ORDER TO IMPROVE YOUR VESTIAIRE COLLECTIVE EXPERIENCE.

Soon, the amount charged for shipping costs will be equal to the real cost for shipping each item.
This update will favour most countries but some countries may find the price increase.

The current price is based on the location of the quality check's hub (FRANCE, USA and HONG-KONG) and on the value of the items. Starting February 25th, we'll adjust our rates so that they match the reality of what we pay.
Here are a few examples BEFORE/AFTER (order value 0-149€):
FRANCE TO FRANCE: BEFORE: 8,90€ NOW: 5,80€
USA TO FRANCE: BEFORE:30,00€ NOW: 28,80€
FRANCE TO CYPRUS: BEFORE: 20,50€ NOW: 33,10€
FRANCE TO ITALIE: BEFORE: 15,50€ NOW: 9,70€
FRANCE TO GUYANA: BEFORE: 20,50€ NOW: 30,30€
If you would like to find out how much they are, simulate an order and discover the new amount before validating your order.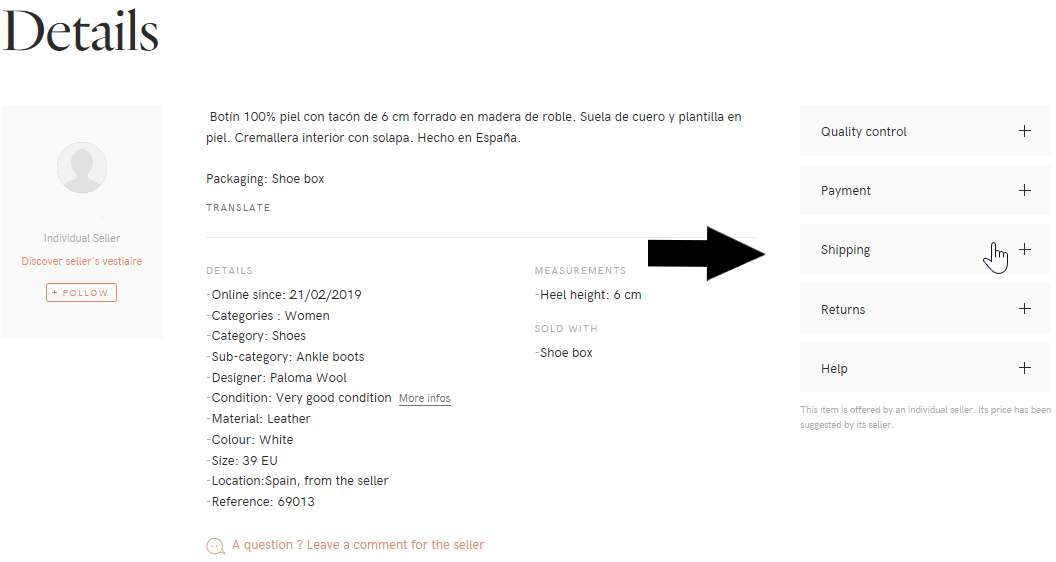 More than one item, how does it work?
If your order contains more than one item, and they originate from the same shipping zone, you will only pay the one amount.
-Here is an example:
When ordering two items from France, order of 1200€, you will pay 9,00€ for shipping.

However, if your order contains items originating from different hubs the shipping costs will be combined.

-Here is an example:
When ordering an item from France and another rom the USA, order of 1200€, you will pay 42€ in shipping (9,00€ + 33,00€).
Here are the fees that will apply if your order from the UK:
| | | | | | | | | | |
| --- | --- | --- | --- | --- | --- | --- | --- | --- | --- |
|   | Order |      | 0-149 € |       | 150-299 € |       | 300-1499 € |       | >1500 € |
| Item sent from |   |   |   |   |   |   |   |   |   |
| France to United Kingdom |   |   | 9,5 € |   | 9,9 € |   | 14,0 € |   | 36,0 € |
| America to United Kingdom  |   |   | 27,8 € |   | 30,2 € |   | 33,0 € |   | 35,0 € |
| Hong-Kong to United Kingdom |   |   | 22,0 € |   | 22,0 € |   | 22,0 € |   | 26,0 € |
 Find below our entire price list: