We've created three product import solutions, so we can offer a solution that perfectly matches the needs of your business.
How do I list items as a Professional Seller?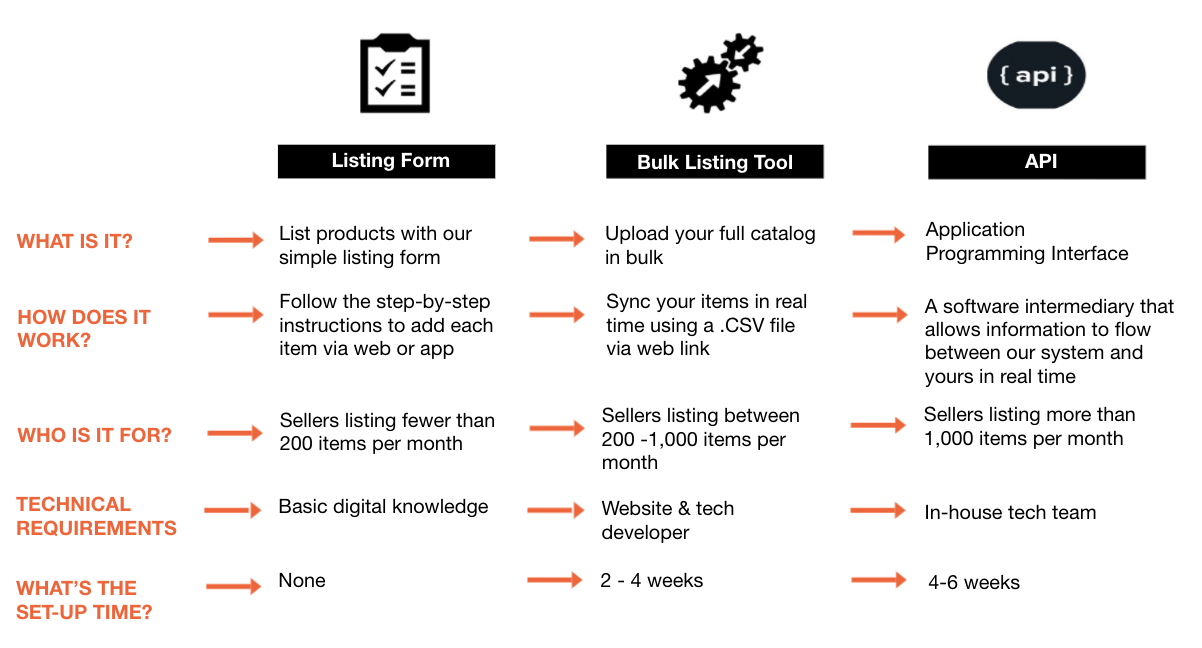 💡 Good to know: Just FYI, our Bulk Listing Tool and API offerings are subject to approval. Sellers must have listed at least 200 items on average per month for 3 months for the Bulk Listing Tool, and 1000 items per month for the API. Other requirements may apply, and we'll be happy to discuss this with you further.