Please find below the payment delays observed by Vestiaire Collective depending on the payment method :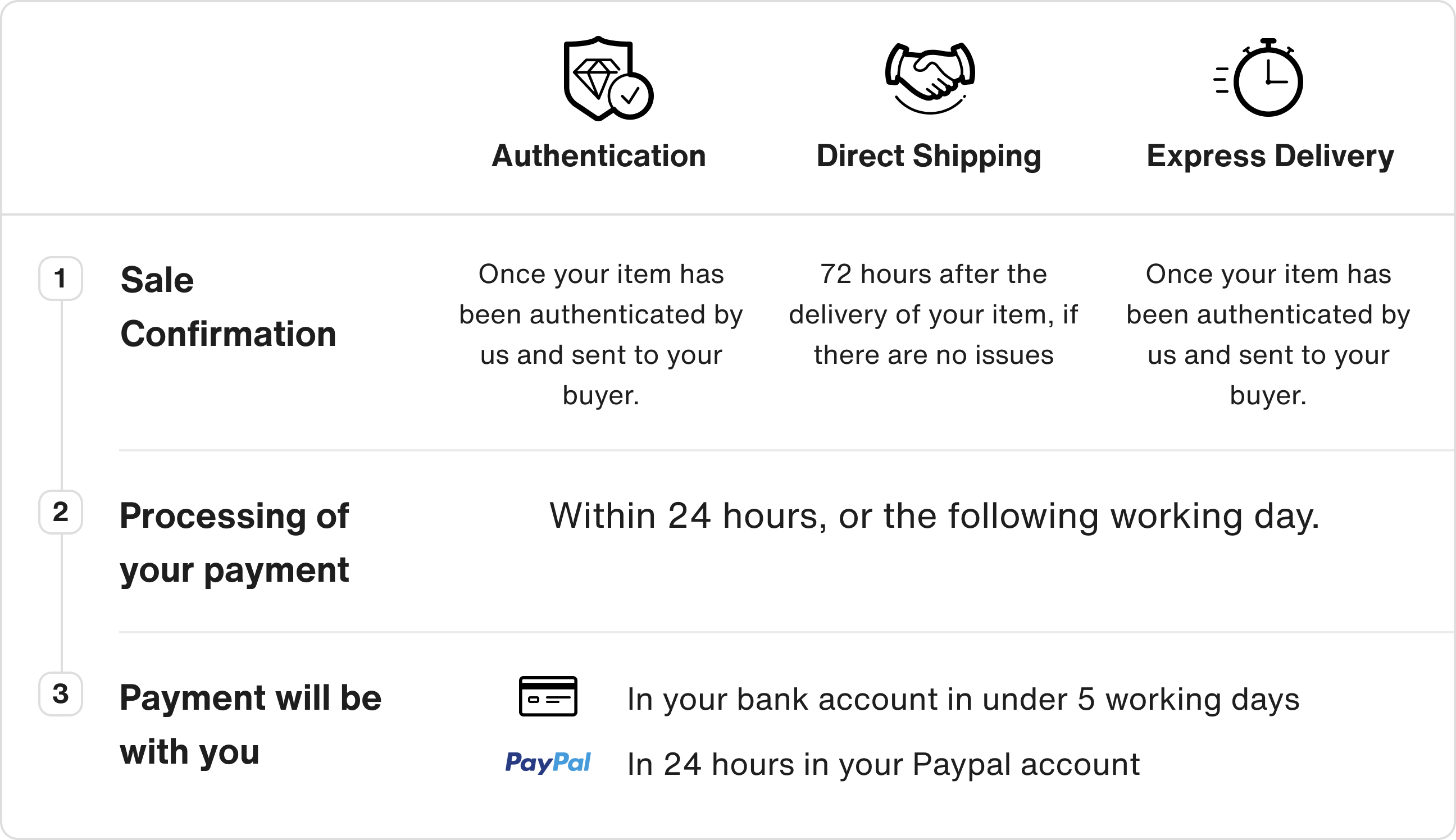 Track your sale from your account by visiting :
On the App : Me → My items → Sold items
On the website : My account → Purchases and sales → Sold Items
In both cases, click on the item to see the timeline and expected date of payment.
🇹🇼 Are you part of our seller community in Taiwan? By contacting your bank and signing their endorsement to accept cross-border payments, you could avoid processing delays and receive your payments quicker.
If you are a professional seller, your payment will be confirmed 21 days after despatch from our hub, and transferred the following working day. It will be credited to your bank account within 5 working days, or to your Paypal account within 24 hours.