We make payments every working day, meaning you'll get paid ASAP for the items you sell (because we all love payday!) 💰
Remember - payments are made according to the shipping type chosen by the buyer at the checkout. You'll find a simple guide below, where you can see exactly when your payment will be issued based on your sale.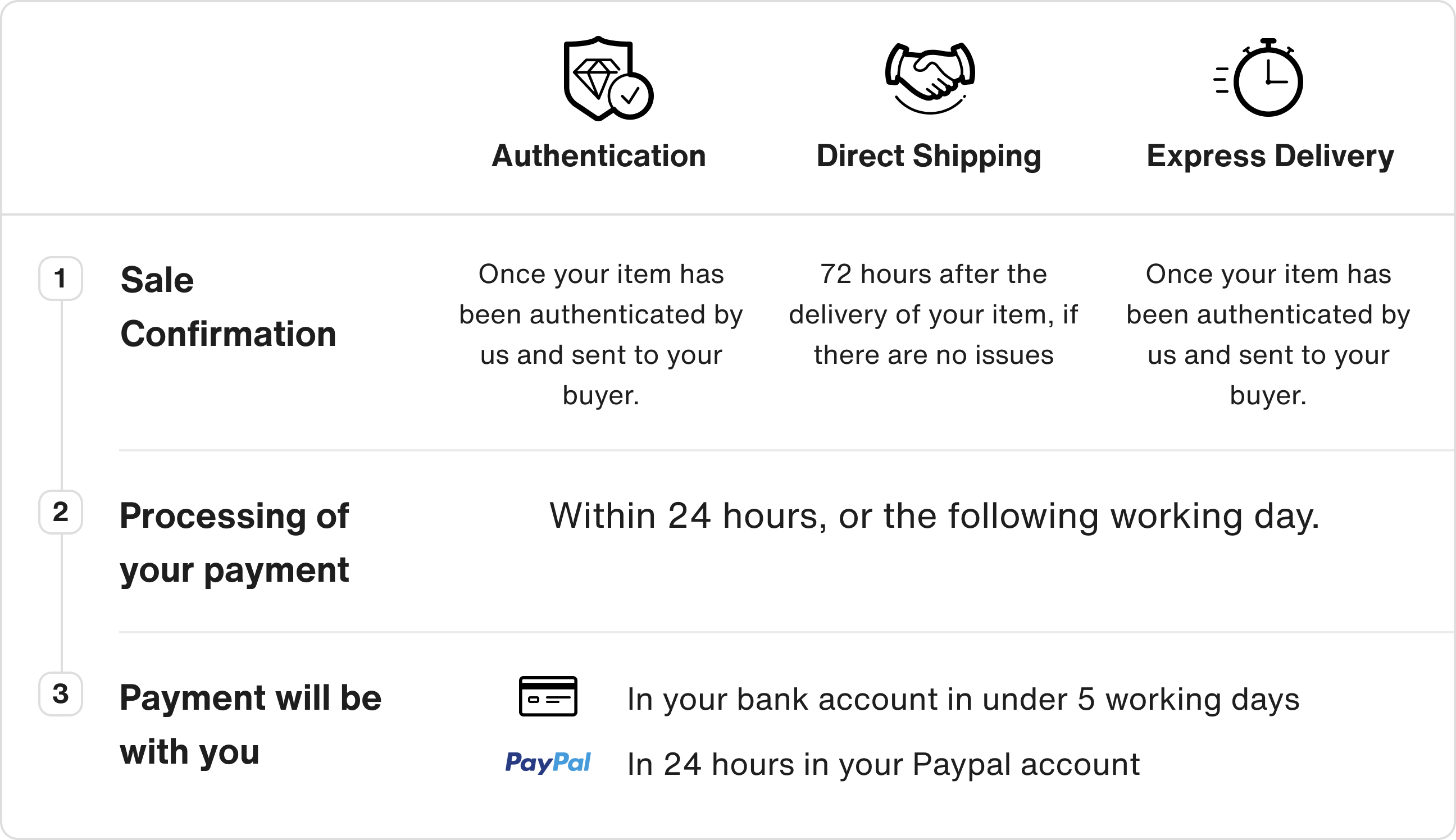 You can track the progress of any sale from your account in just a couple of clicks:
On the App : Me → My items → Sold items
On the website : My account → Purchases and sales → Sold Items
In both cases, click on the item to see all the details, including when your payment will be issued!
If you need to make sure your payment details are up to date and correct, follow the simple steps 🔍 here.
Are you a Professional Seller? 🔍 Click here for more information regarding your payments.
🇹🇼 Are you part of our seller community in Taiwan? By contacting your bank and signing their endorsement to accept cross-border payments, you could avoid processing delays and receive your payments quicker.