On Vestiaire Collective, trustworthy sellers are rewarded with the "Trusted Seller" badge.
This badge is awarded automatically, in line with precise criteria.
The Trusted Seller badge is the assurance for you that the seller has had 2 successful sales in the past 6 months, that at least 80% of their items matched their descriptions and that 100% of their items genuine.
In addition, this badge indicates that the seller sent at least 80% of their items within 5 days or informed their buyer within that time if the item was no longer available.
What is the difference between a Trusted Seller and an Expert Seller?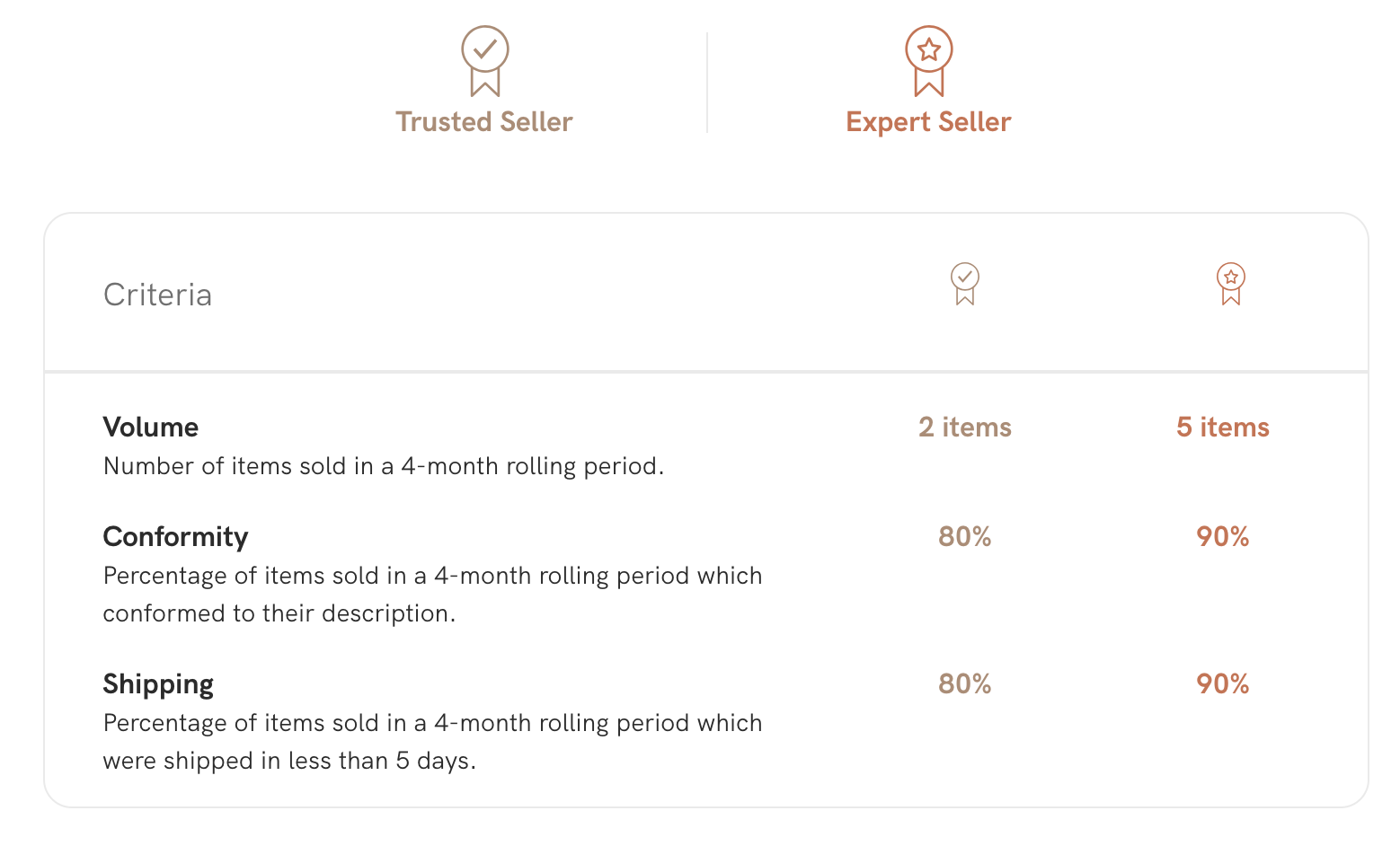 The Trusted Seller and Expert Seller badges both guarantee that you'll be buying quality items from sellers who take their roles seriously.
The criteria to unlock the Expert Seller badge are more demanding, making it harder to obtain than the Trusted Seller badge.