Have you just received your order but you are not pleased with your item? You can relist them directly on your account. These are the steps to follow:

Sign in to your 'Account'
Select the 'Orders & Sales' tab
Find the order's reference in the list
Click on 'Relist my item'

Important!
The 'Relist my item' option is only available during the 10 days following your order's dispatch date.
No commission will be applied, only the following handling fees:

Table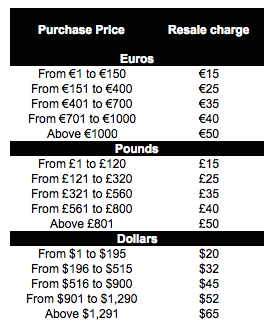 Please note that as these transactions deal with second-hand items offered for sale by private individuals, rights to return or cancel an order do not apply.