In most cases, we will provide you with a prepaid shipping label for every item you sell - so no shipping fees for you!
Still, if you're not sure whether your shipping fees will be covered by Vestiaire Collective, just 🔍 click here to double check (spoiler: they probably will be).
When you sell an item, we'll confirm the sale via email, in which you can click to download your shipping label. Alternatively, you can log in to your account to find it:
On the App: Me → My items → Sold Items
On the Website: My account → Orders & sales → Sold items
Find the item, then click Download the Shipping Label
You'll also find a link for this Shipping Label in your order confirmation email.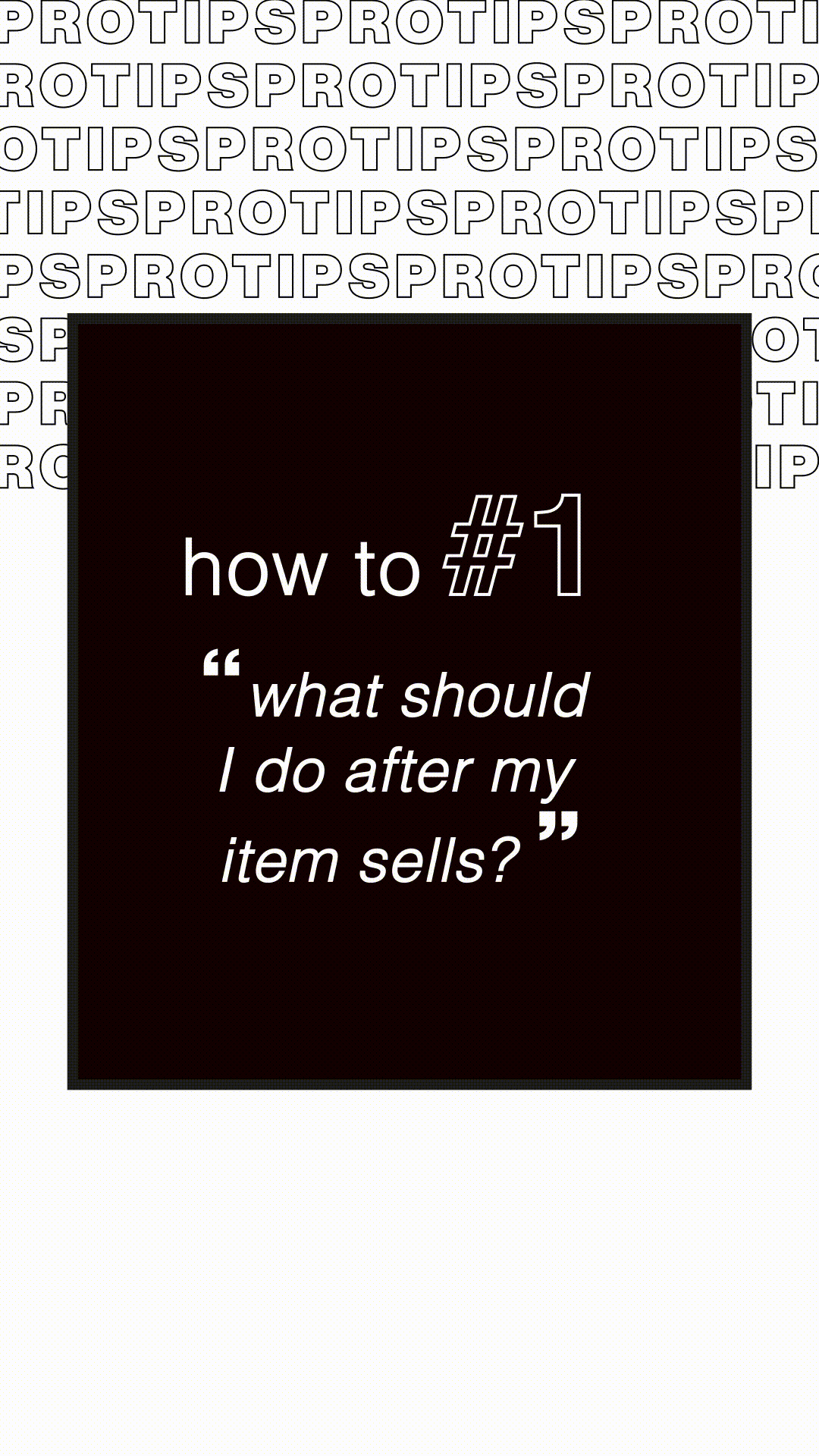 Can't see the Label?
Ok, don't panic. The first thing to check is that your billing address is correctly listed in your account details. Make any corrections you need to, and then try again. To do this, go to:
In the app: Me → My billing information
On the website: See my account → Information
If that isn't the issue - make sure you are located in a country for which we provide prepaid shipping labels. You can check the list 🔍 here .
If a prepaid shipping label is not provided, there will only be a parcel insert to print and include in your parcel. You will need to arrange your own shipping with your preferred carrier.
For any other issues, feel free to 🔍 Contact Us and we'll sort it out for you.
Want to arrange a pick up slot?
Once you've downloaded your shipping label, it can take up to 1 hour for the label to be activated in the carrier's system. If you are planning on arranging a pick-up time, you may need to wait a short time after downloading the shipping label before arranging your time slot.
Have you sold an item but not received a confirmation email?
This means we're carrying out a few extra checks before validating your buyer's payment. You'll receive a confirmation email with a link to access your prepaid label as soon as your sale has been validated - usually between 24 - 48 hours.
If you'd like some top tips for preparing your parcel for shipping, 🔍 click here.